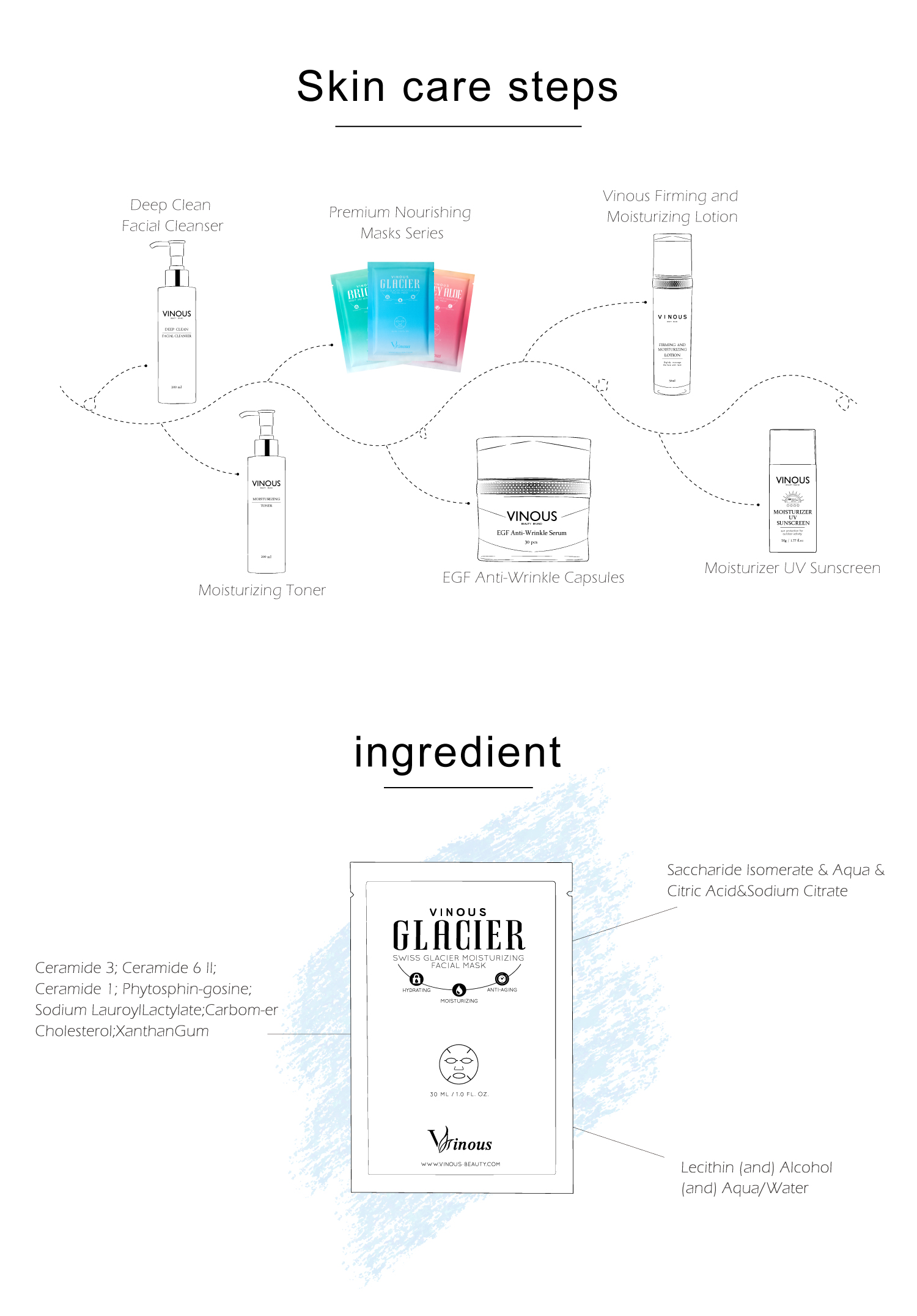 ---

Characteristics of Vinous Masks
Vinous masks deeply moisturize the skin, improve dull skin tones, whiten the skin and lock in the moisture. Bamboo paper with delicate and silk-like moisturizing texture is selected. Multiple natural plant extracts are added to enhance protection against harm from the environment.

Functions
Swiss glacier water is added to Glacier Moisturizing Mask to purify pores, improve dull skin tone and protect your skin. Compound ceramide activates the skin and restores skin elasticity. Saccharide isomerate adjusts the skin and balances oil and water in the skin. Additionally, it smoothes fine lines. Macromolecules of sodium hyaluronate strengthens the defense of epidermis and locks in the moisture for your skin to show brightening and luster.


Directions
Take out the mask and unfold it after cleaning the face. Apply the mask evenly and tightly on the face from the top down. Remove the mask after 10-15 minutes. Do not wash the face. Gently pat the serum into your skin until it is fully absorbed.


Volume/Specification
30ml/piece (10 pieces/box)


Attention 
If irritation occurs, please stop using it immediately and consult a dermatologist


Storage Method
Please store it in a cool, dry place away from direct sunlight.
---