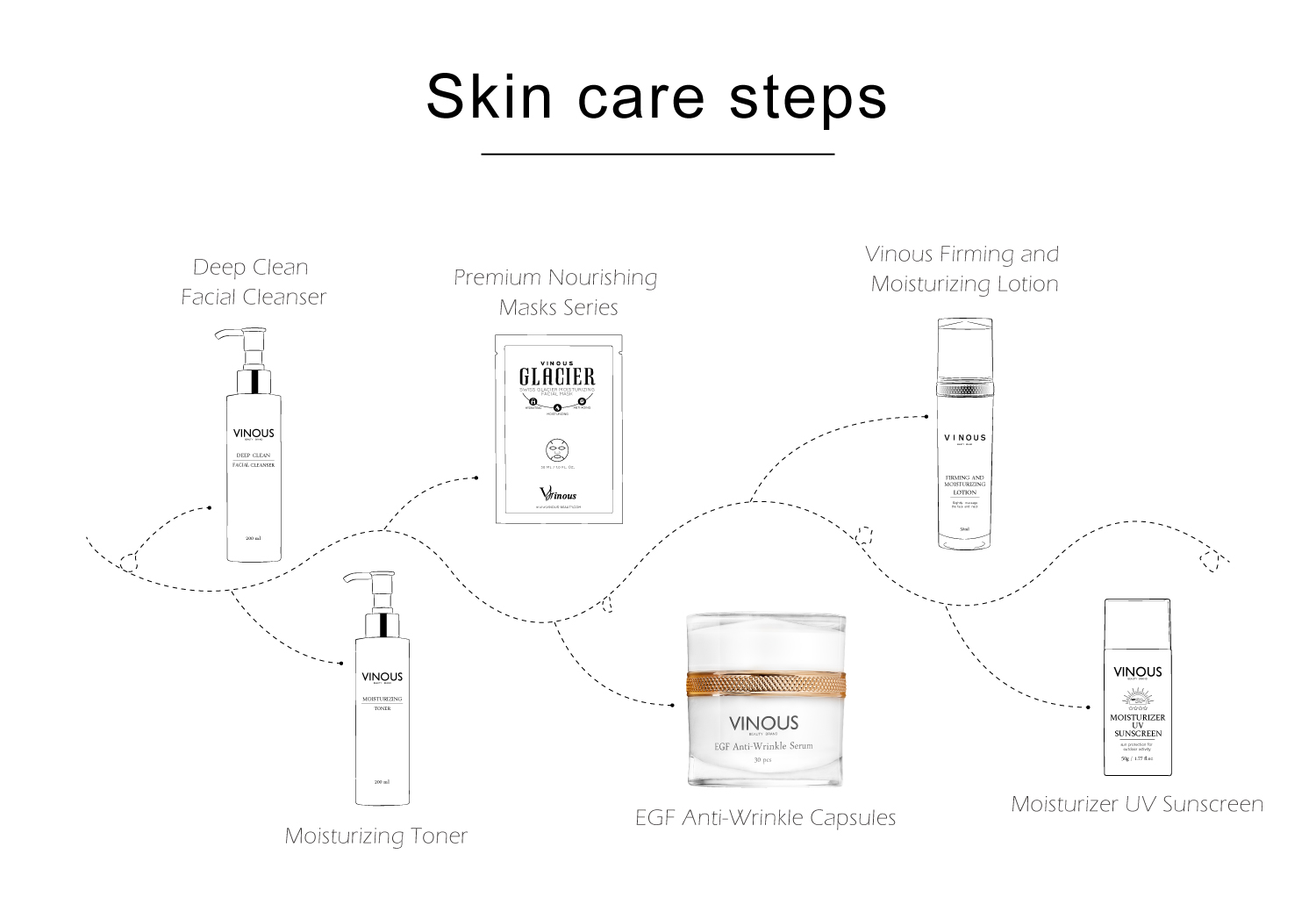 ---
Therefore, each capsule is individually packed to tightly seal effective ingredients to keep the best of each ingredient. In this perfectly protected environment, your skin would be thoroughly moisturized and repaired, restoring luster inside out.
Do you worry that there is any trace of aging on your face as you get older? In addition to aging, exposure to sunlight and air pollution can also make the skin dry and rough and begin to wrinkle!
Do you feel quite helpless with these skin issues?
Don't worry. EGF Anti-Wrinkle Capsules let your youth not slip away easily!


Functions
EGF Anti-Wrinkle Capsules reduce wrinkles and boost the skin's metabolism. Additionally, they prevent dryness while brightening and whitening the skin.
Sunflower extract is added to adjust oil on the outer skin. Ceramide that has the same structure with the skin moisturizes the skin and enhances protection, reducing skin allergy and dryness.
Q10 that nourishes and activates the skin can postpone skin aging with the anti-oxidation of vitamin E.
Olive oil highly nourishes and moisturizes the skin and keeps a healthy balance of oil and water in the skin.
Rose hip oil is rich in linoleic acid and linolenic acid to keep the skin soft.
Biological protective factors help avoid skin damage due to natural aging.


Directions
Twist open a capsule after cleaning your face. Apply evenly on the face and neck. Use a capsule each time. Please discard it even if it is not used up to avoid ineffectiveness of the capsule.


Volume/Specification
30 pills/box


Attention 
If redness, itch, swelling, irritation and other abnormalities occur, please stop using it immediately and consult a dermatologist.
Please do not apply to wounds, swelling and irritated skin.
Please keep out of reach of children.


Storage Method
Please store it in a cool, dry place away from direct sunlight.