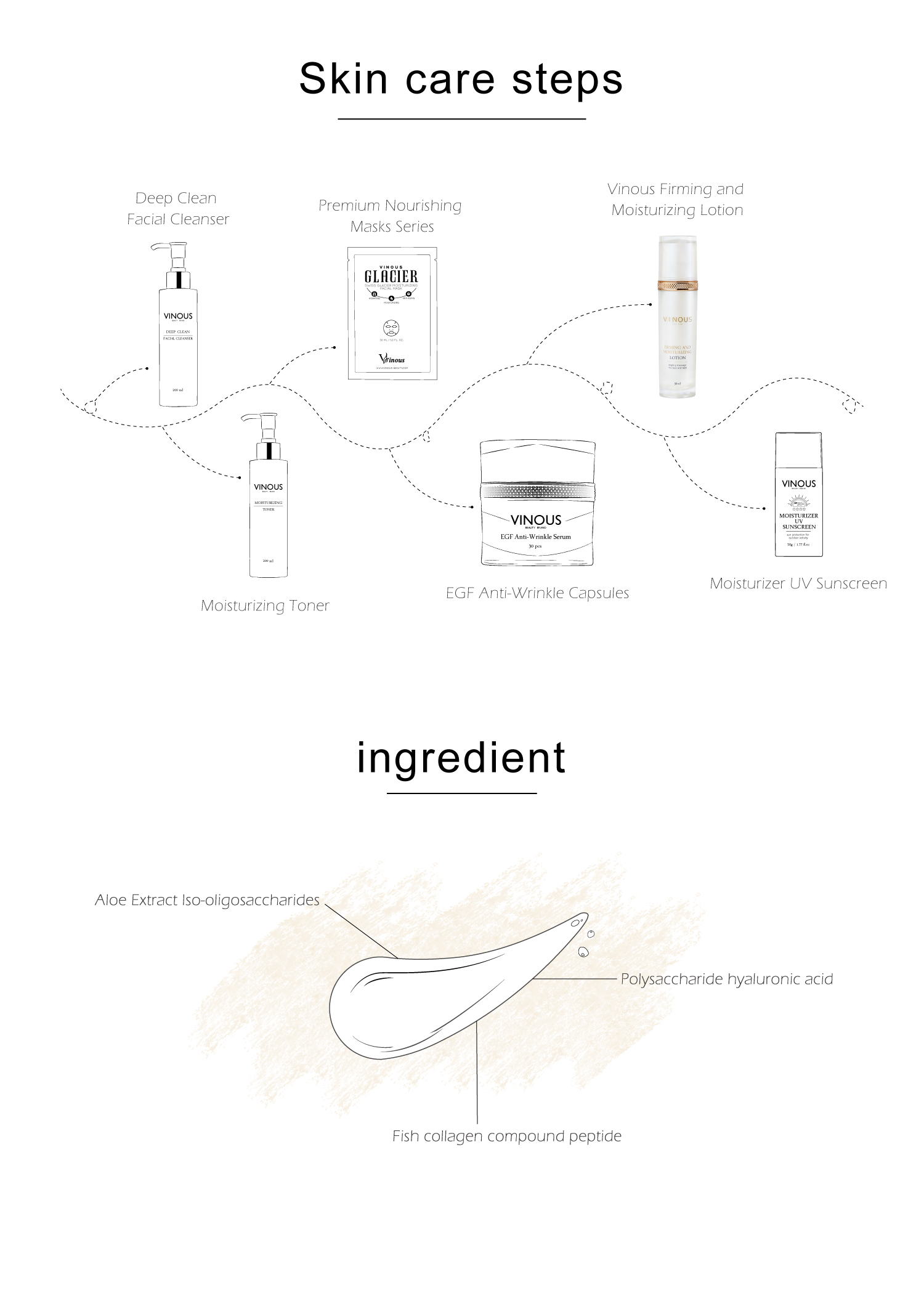 ---

功效
Aloe vera extract and saccharide isomerate lock in moisture, reduce skin dryness and repair the skin.
French snail extract is rich in glycosaminoglycan (GAG) and multiple active ingredients. It helps repair dry skin.
Multi-peptide tightens the skin, smoothes fine lines, restores skin elasticity and brings back luster inside out.
Fish collagen prevents skin dryness, delays skin aging and smoothes lines on the skin.
Sodium hyaluronate has powerful moisturizing effect, and it keeps moisture for the skin and forms a protective film for the skin.


Directions
After washing the face, take appropriate amount and apply it to the face and neck.


Volume/Specification
50ml


Attention 
If irritation occurs for sensitive skin, please stop using it immediately and consult a dermatologist.


Storage Method
Please store it in a cool, dry place away from direct sunlight.